LEARN HOW TO PRODUCE YOUR MUSIC LIKE A PROFESSIONAL
You have thousands of songs, but don't know how to record yourself?
Do you feel that your productions don't capture your essence?
From my Online Courses I offer you a complete method to study from home, at your own pace, with personal guidance, direct contact with your Instructor and unlimited access to a huge amount of content.
One of the advantages of knowing Music Production is that it allows you to combine your musical ideas with production tools and software functions with the confidence that what you have in mind will be printed in the final result.
¿What can I do for you?
Depending on your needs, I can help you develop your songwriting, producing, recording, mixing and mastering skills. If you need a producer that brings your songs into life, I can offer you my experience from my own studio, River Flow Records.

These are my Online Courses. You study at your own pace with unlimited access to all the lessons, so you can review them as many times as you need. No matter when, you'll have unlimited access for life!
MUSIC PRODUCTION COURSES​
Meet the production results that you've always dreamt about. Start producing, recording and mixing your own music.
Take your songs to the next level. You will learn to compose your songs by having a strong base in Music Theory and Arrangements.
Some reviews from my students…
"Excellent composition course, all very detailed and practical. Many very interesting topics and the explanations are very clear."
"The course is impressive. Very complete and dynamic. Gonzalo has a lot of talent for music and his teaching. His courses are highly recommended"
"I highlight Gonzalo's professionalism and his clarity when teaching. His courses are highly recommended, very generous in everything and with very precise examples."
"Since I saw the publication of the courses on Instagram, I found it interesting. I was looking for Harmony classes and Gonzalo Esteybar truly is synonymous with Excellence! My respect and admiration exceeded my expectations."
Hi…
My name is Gonzalo, and I've been in this since I can remember.
Art, in its various forms, has always been a part of my family. That is why I breathe and live Music as a part of my life.
My first approach towards Music was as a guitarist.
In 2011, 2017 and 2022 I released 3 solo albums: "Sin palabras", "One look" and "Hold". In 2013 I released an EP called "About" with material that I presented in the US that same year.
I have also studied and graduated in Berklee College of Music, which prepeared me as a professional Music Producer and Engineer and took me to work with great artists such as Ale Torriggino, Mariano Amir Jatip, Facu Gambini, Mat Carlson, Once Guitars, Bastián Alba and Los Astronautas. In some of these occasions as a producer and others as a recording / mixing or mastering engineer.
I experience each project as if it was my own, with the same love and dedication as you.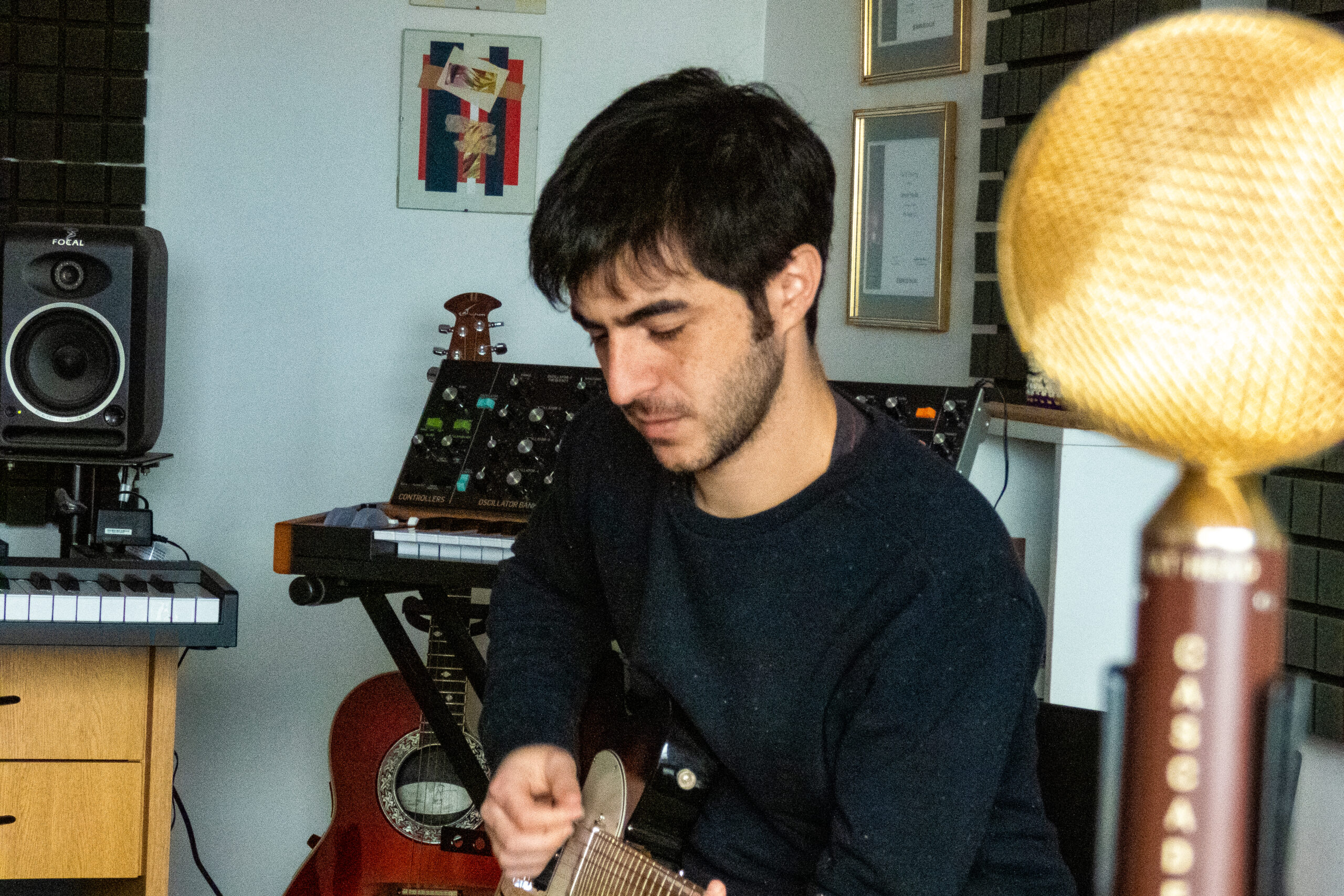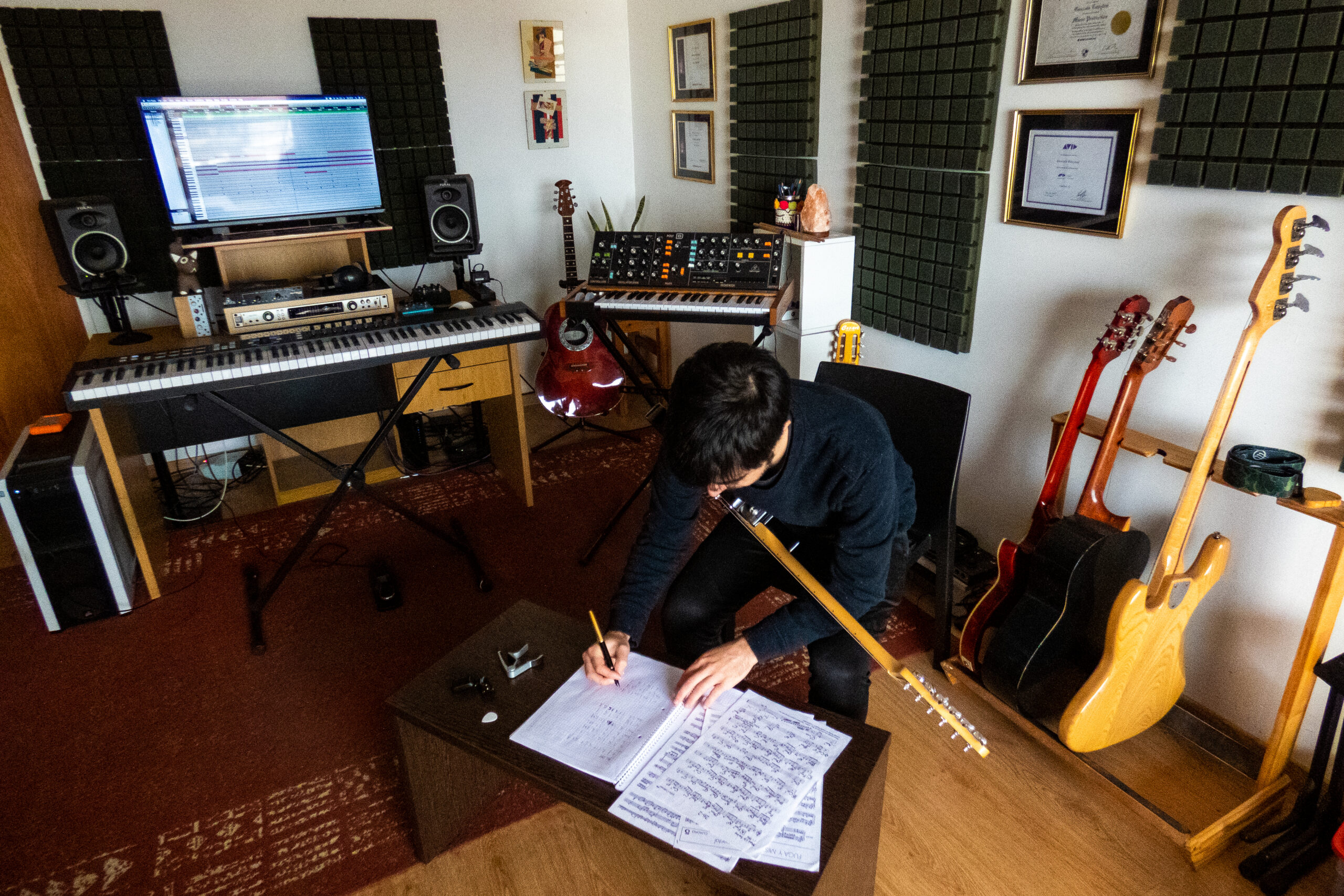 In order to take one of my courses, the process is very simple.
Just contact me directly and tell me which course you wish to begin.

Once the payment is completed, I will send you all the instructions to access the Course so that you can begin that same day.

I will evaluate your process and will be able to contact me with any doubts, at any time.
And the best part: in a few weeks, you'll be working like a professional!
Do you have any specific questions or do you want me to work with you?
Contact me to see how I can help you.
Fill this form and I'll be in touch during the next 48 hours.